Tina Lee Creations Global LLC
Regular price
$97.00 USD
Sale price
$79.00 USD
Unit price
per
Sale
Sold out
Save time & effort researching for your next Instagrammable trip!
100+ photo locations in London with specific photo tips, visual examples, and detailed information (when to visit, cost, crowd volume, tripod allowance and more)
Easy-to-digest city map that's divided to help you navigate London at a glance
Our recommended photographer in London that I've personally worked with
20+ hotels glossary with the best views and the specific room types to book
50+ most Instagrammable food & drinks glossary for rooftop bars, cafes and restaurants
Private London database with powerful filtering functions so you can easily narrow down specific locations based on your needs
Google map of London with all locations pinned and categorized by location type
Share
View full details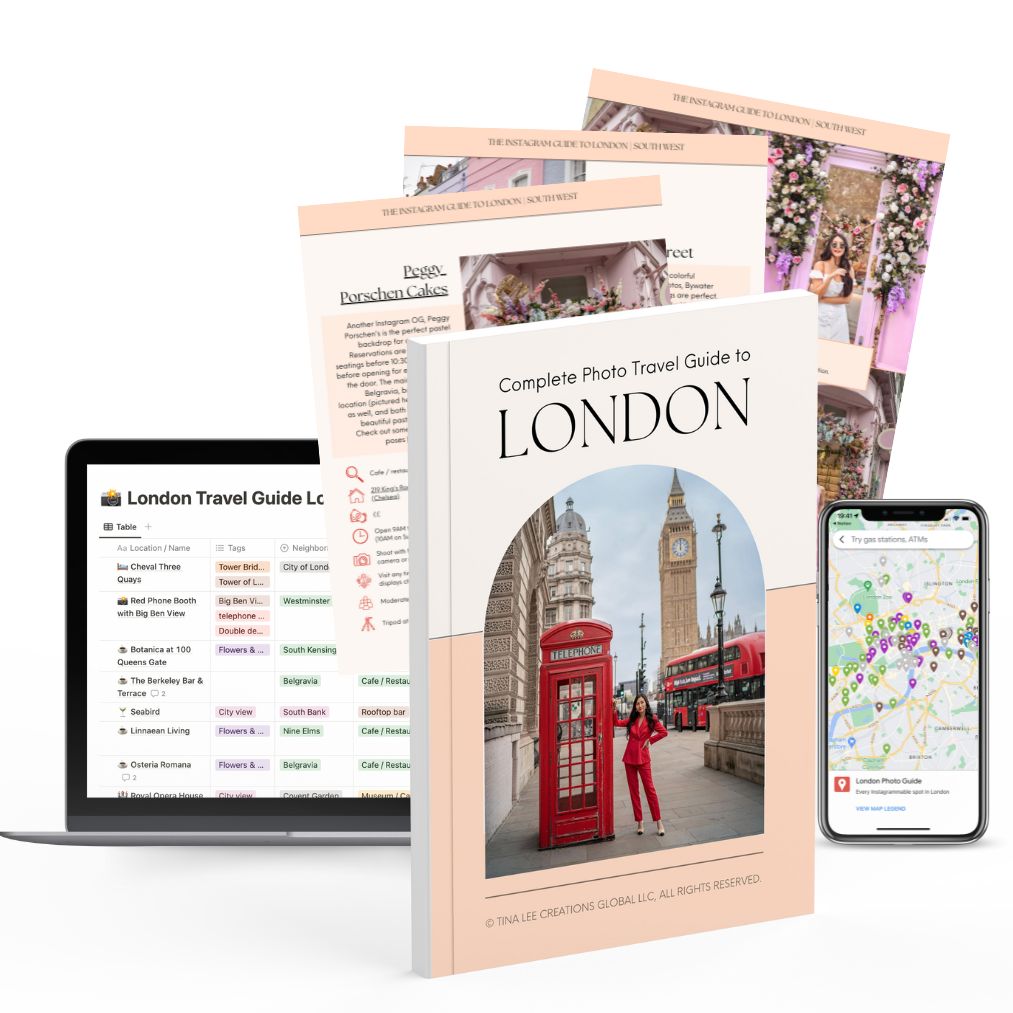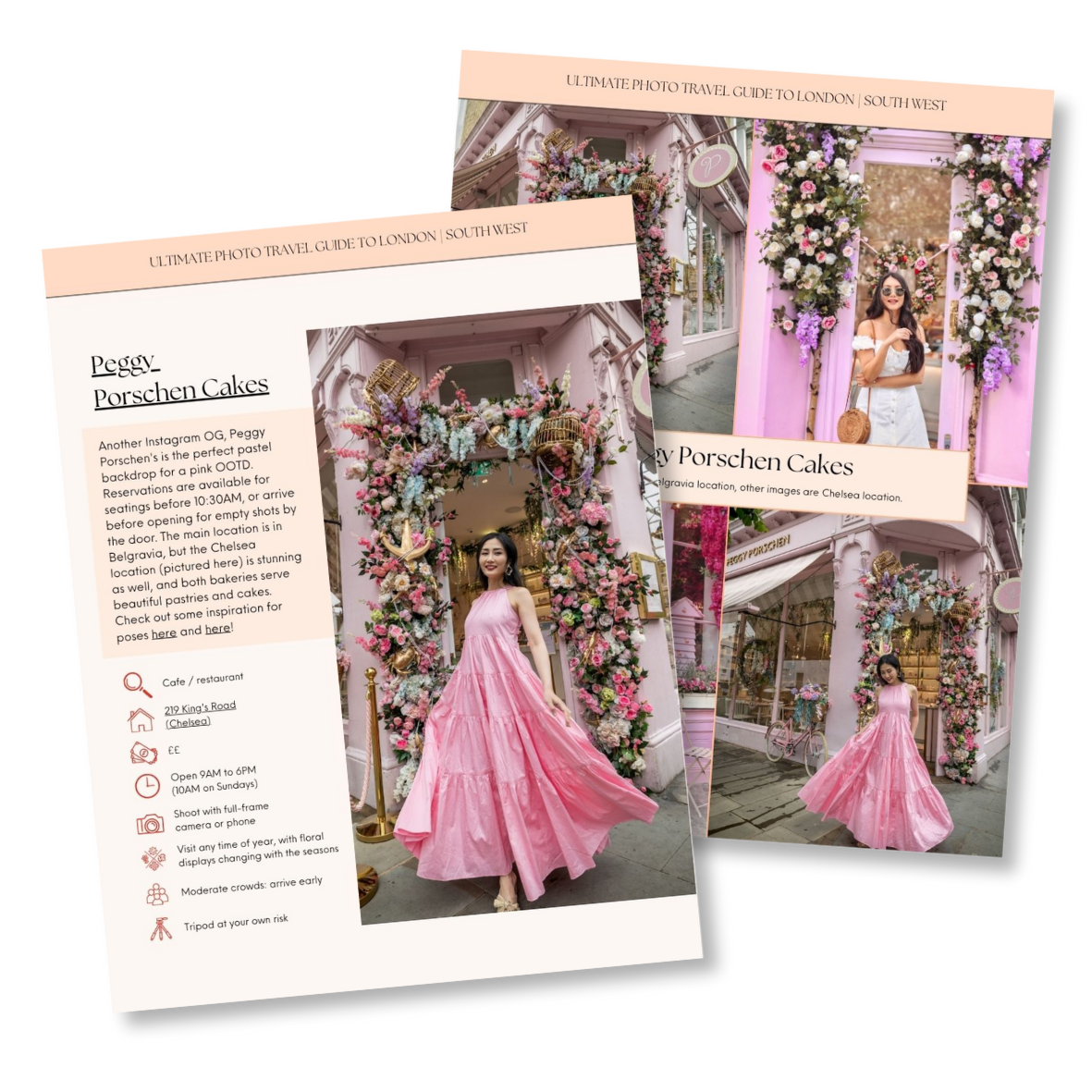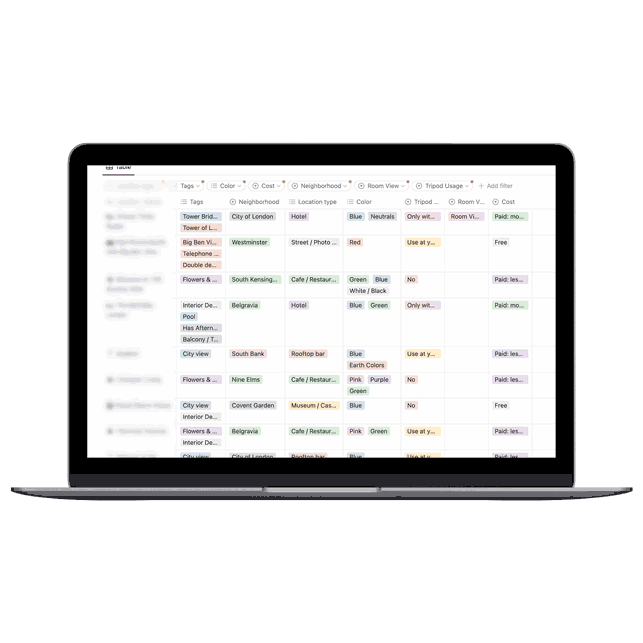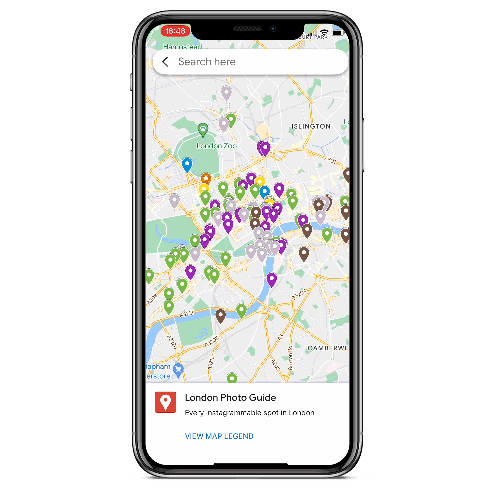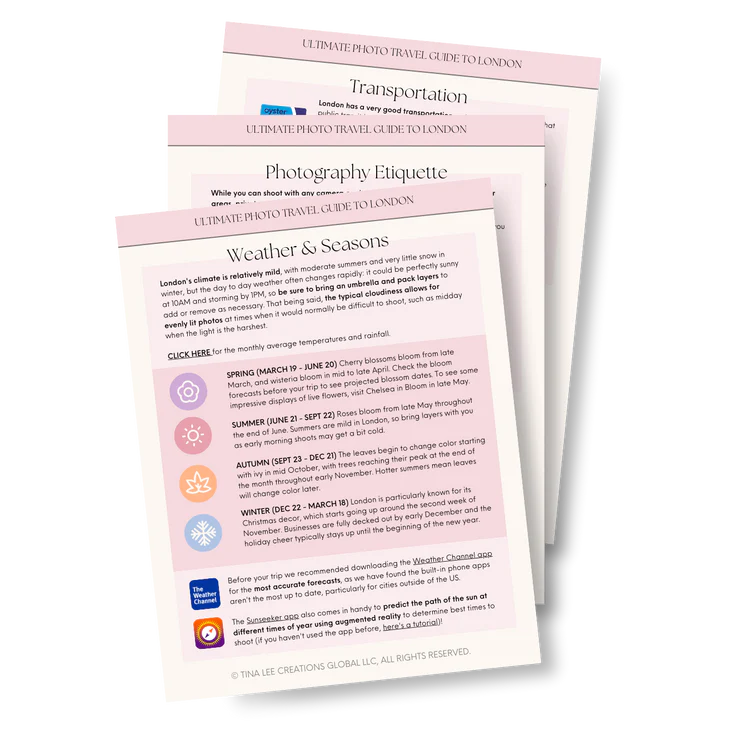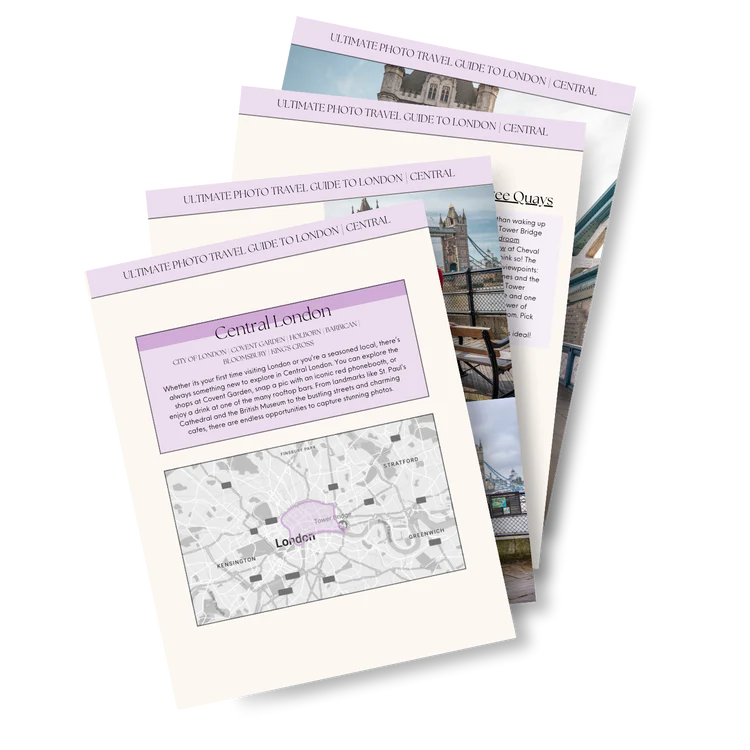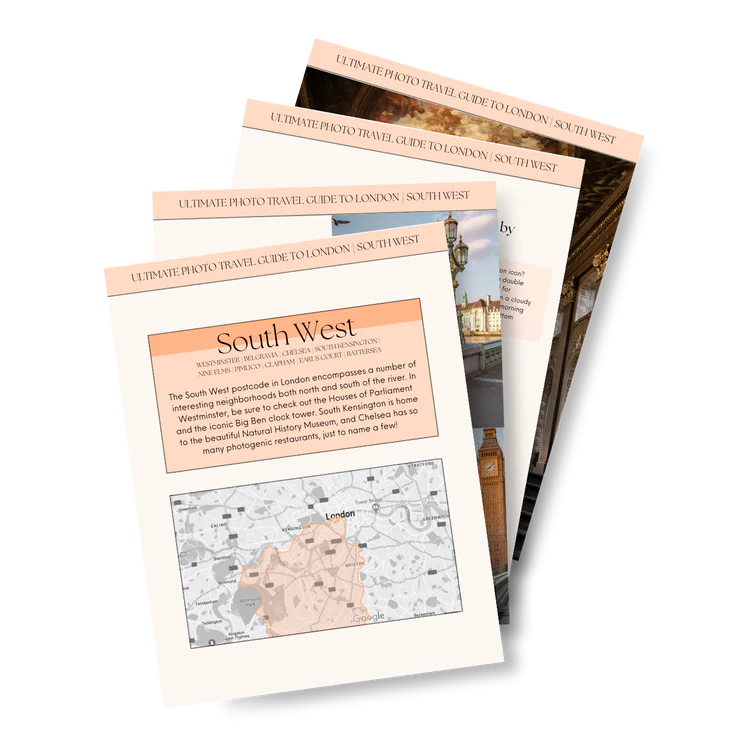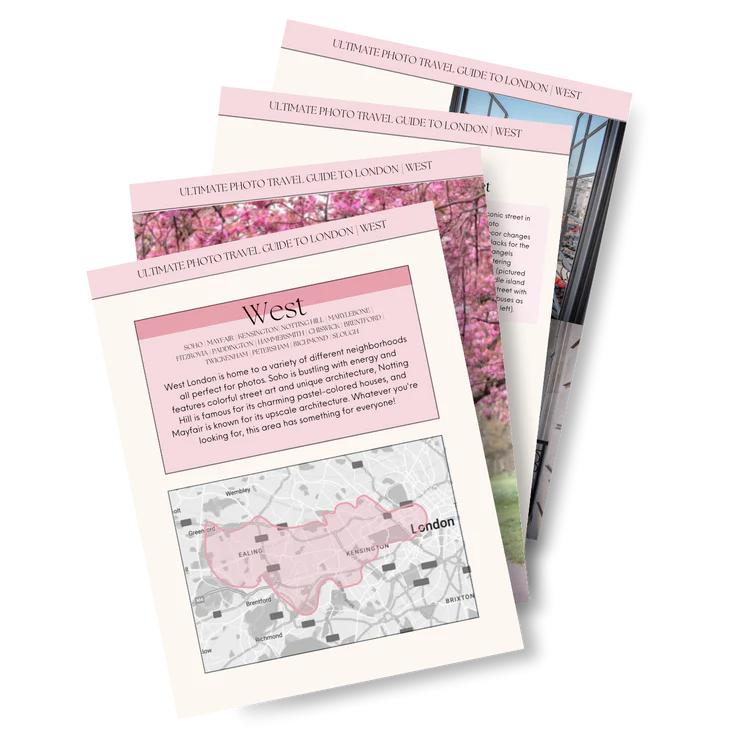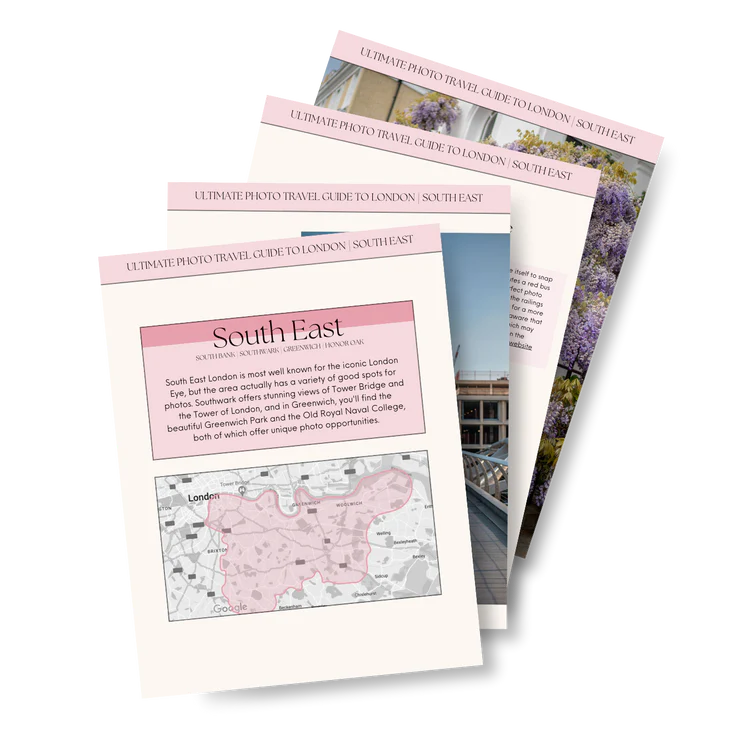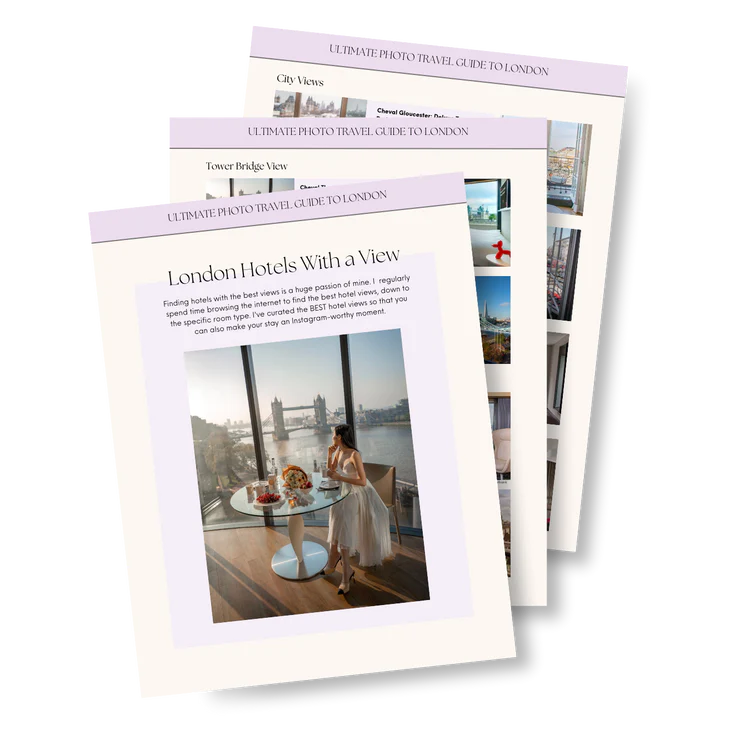 Get the Bundle and save almost 40%!
If visiting New York and Paris has always been a dream of yours, then you need to get the New York / Paris / London Bundle! During the launch period, you can instantly save $111 by purchasing the bundle!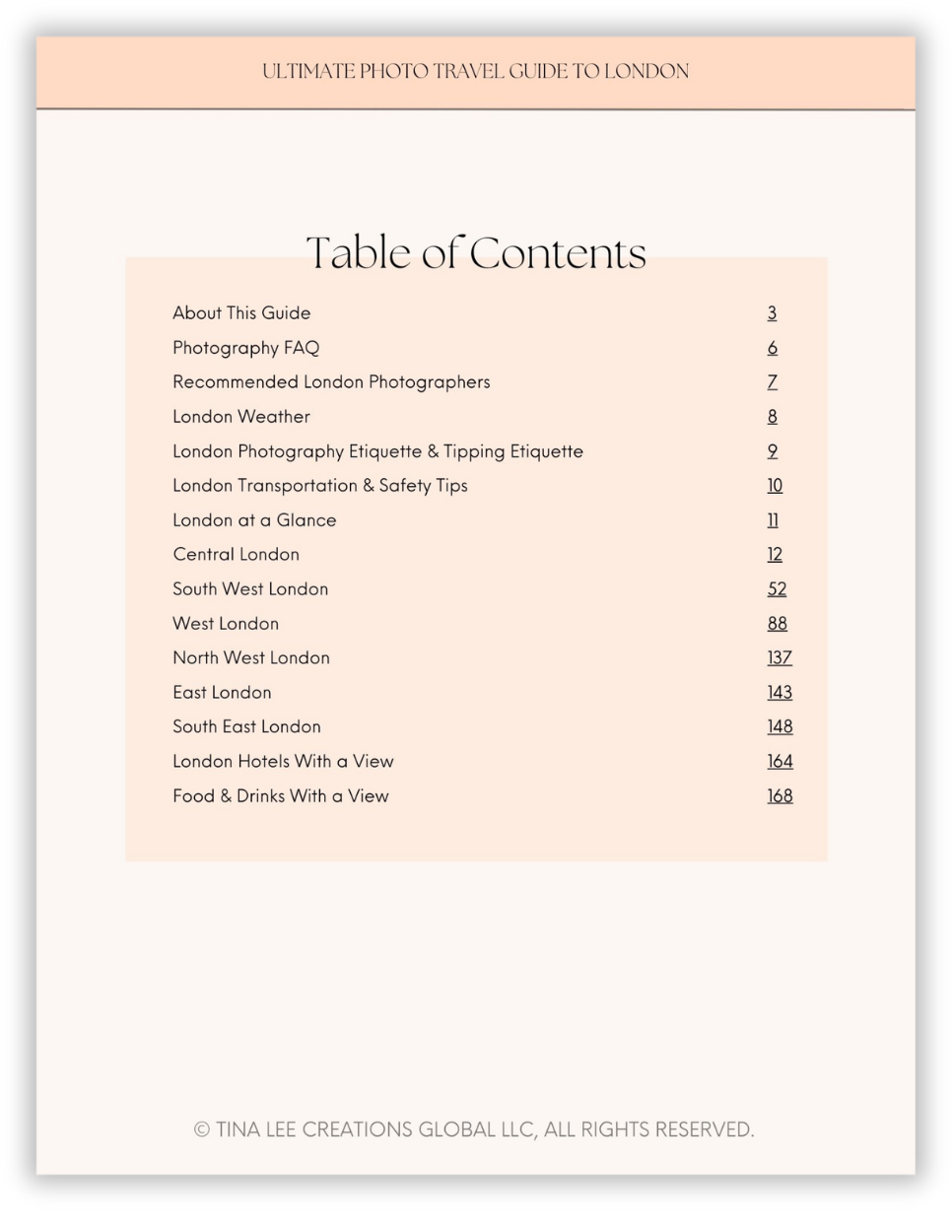 Not Your Regular Travel Guide
🤩 177 Page PDF Guide for the photo-lover
Features 100+ locations including street spots, museums, cafes, restaurants, hotels, and more. Each and every spot has a breakdown of photography tips, best arrival times, tripod allowance, and more. 
There are spots to accommodate everyone's travel plans and budget guidelines. We've selected only the best locations for photos, and eliminated spots that don't photograph well or don't allow any photos.
Get it now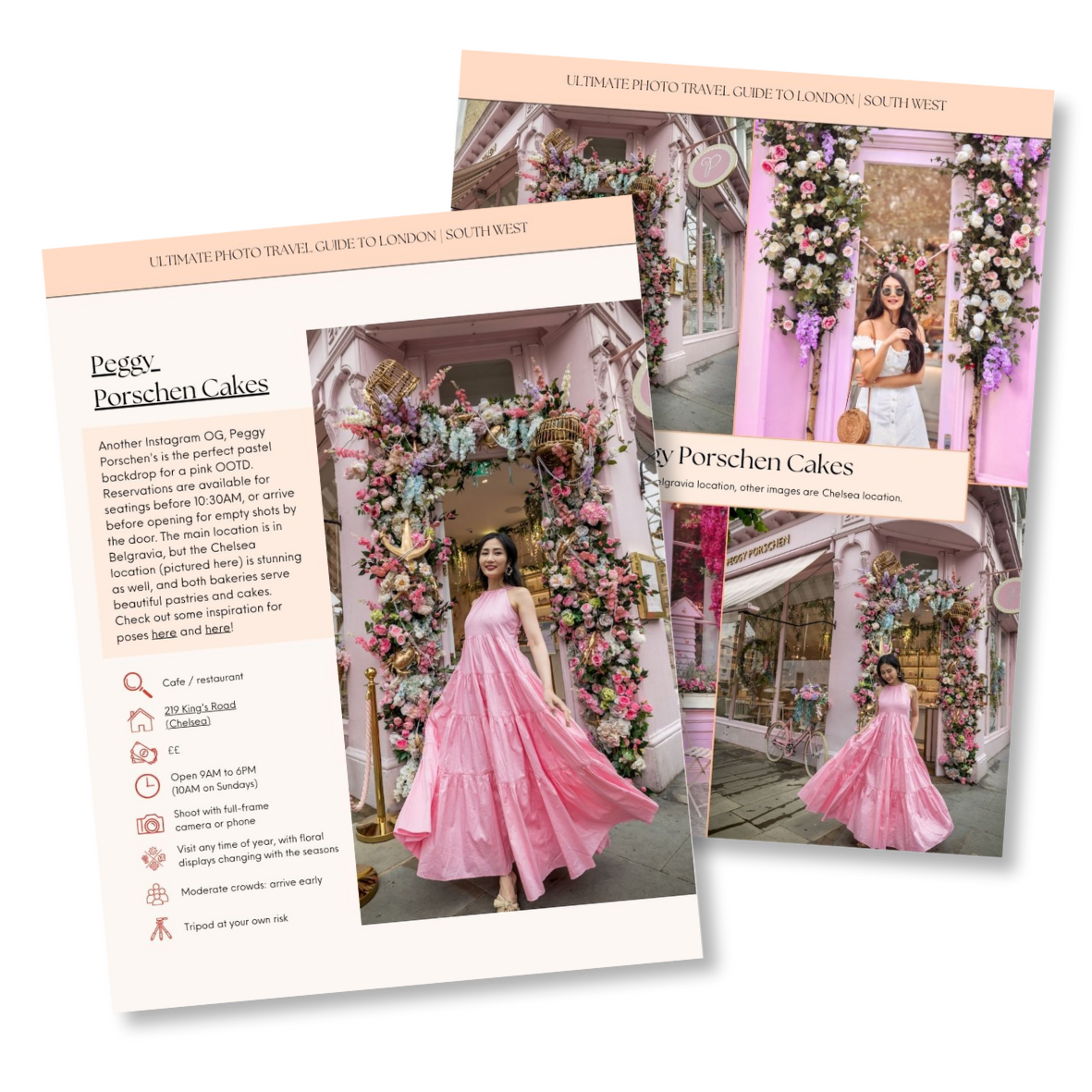 Photo Tips & Visual Examples
Every location includes visual examples so you can get ideas on how to best capture these spots. Each destination will also include valuable info such as:
Location-specific photography tips
Best time of day to arrive
Best season to visit
Whether to shoot with a full-frame camera or phone
Crowd volume
Cost
Tripod allowance
I want this!
Digital Map with 150+ categorized pins
Your purchase also includes a Google map guide with over 150+ locations that are already plugged in AND categorized by location type so you can plan your itinerary accordingly!
Get the Guide
Filter for your desired locations 🤯
You'll also have access to our powerful private database with over 150+ entries. This will allow you to filter through every spot using tags and conditions to find specific locations.

For example, sort according to hotels with a Big Ben view, museums with free entry, restaurants with floral decor, and more!
What's Inside Our Photo Travel Guide
Get to Know London

Before you touch down in London, read our guide to get a handle on important information such as the weather, currency and tipping best practices, transportation tips, and safety precautions.

Recommended Photographers

We understand how everyone is always looking for photographers to help capture incredible content. Thus, we're recommending our most trusted, reliable photographers in this guide.

Central London

The central most part of London is where you will find cultural landmarks such as Covent Garden & St. Paul's Cathedral. Our guide shares 30 locations where you can capture stunning content.

South West London

Journey to south west London to see the Big Ben, Houses of Parliament, and more. We're revealing 30 of the best kept locations in this part of the city.

West London

West London is home to a variety of different neighborhoods. As far as aesthetic spots, we've listed 38 destinations you can't miss!

East London

East London is a vibrant and diverse area that's great for capturing unique shots. In our guide, we rounded up 4 locations you need to include in your travel plans.

South East London

South East London is known for being home of the iconic London Eye, but there's plenty more to offer. Explore our pick of 13 spots where you can capture viral-worthy content!

Hotels with a View

Your stay can be just as instagram-worthy. We're sharing a list of hotels with stunning London views, along with the price points, exact room type, and a direct booking link so you can plan your trip with ease.

Most Instagrammable Restaurants & Rooftops

Of course, every trip is not complete without indulging in drool-worthy eats. Kill two birds with one stone by visiting these restaurants and bars with instagram-worthy views and decor.

Location Database with Powerful Filter Functions

You'll also have access to our powerful Notion database with over 150+ entries. This will allow you to filter through every spot so you can better plan your trip.

Digital Map

Your purchase also includes a Google map guide with over 150+ locations that are already plugged in so you can plan your itinerary accordingly!